Doug Yeaman, Founder/President
Doug Yeaman, a powerful applied systems analyst, communicator and authority on management and organizational development and productivity. He has consulted to hundreds of companies and trained tens of thousands of professionals, is the co-founder of Drive Earnings and is the founder of Quantum Management Systems a forty year old management consulting company.
A highly respected management consultant, he is known for his ability to design, develop and train people within organizations, enabling them to become highly productive and in enabling organizations to become high performance systems.
He is credited with introducing the concept of people positive accountability support systems to organizations and is the creator of the respected "Vertically Integrated Accountability System." He is considered and expert in applied General Systems Theory. He has a proven track record in boosting executive effectiveness, employee performance and corporate profits.
Mr. Yeaman's impressive track record includes a physics and math background, building his first computer at the age of 10 and founding a soft drink company at the age of 23 which he subsequently sold to a Fortune 500 company which began to establish his now national recognition and reputation. Mr. Yeaman spent several years as a business consultant in Europe and the United Kingdom working with among others, Rank Xerox, British Leland and Barclays Financial.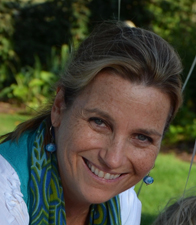 Liz Borchers C.E.O.– Chief Executive Office
Liz Borchers is a leader in both Sales and Operations Management. She worked as a Sales Executive in the television industry in San Diego, Los Angeles, and Chicago for close to 20 years. Notable were her years spent at CBS Television in Chicago where she directed major sponsorships and other partnering initiatives. Liz led the National Sales Organization for CBS, where they not only met but exceeded corporate revenue goals year after year. Liz retired from the television business in 1999. She has continued to train and lead dozens of sales organizations since.
In 2000, Liz founded her own Executive Consulting Company, primarily focusing in the real estate industry. She has worked with top real estate firms, such as ReMax, Century 21, Berkshire Hathaway, as well as many independent boutique agencies across the United States. Liz's main objective has been to improve ROI through increased accountability, training, and closed deals for their agents. She has proven many success stories over the course of her now 35 year career.
In 2016, Liz joined Lead Connect as head of operations, sales and overall performance. Since joining Lead Connect the company has grown leaps and bounds, stepping into new revenue territories daily.